Birthday Parties
Make your child's next birthday party one to remember.
Looking for a fun and memorable children's birthday party idea? Book an ice skating party at iceHQ and let us take care of everything, including a party host, skate hire, protective gear and 15min lesson. After the kids are finished skating, they'll feast on delicious food in their decorated birthday room.
Menu 1
Standard package
$32 per person
Admission & skate hire

Party host

Reserved table

Fruit Box Drink

Chicken nuggets

Hot chips

Popcorn

Vegetarian option available
Menu 2
Healthy package
$36 per person
Admission & skate hire

Party host

Reserved table

Fruit Box Drink

Chicken wraps

Popcorn

Fresh fruit bowls

Vegetarian option available
Menu 3
Super hungry package
$38 per person
Admission & skate hire

Party host

Reserved table

Can of soft drink

Chicken schnitzel burger OR hot dog

Hot chips

Chocolate bar

Vegetarian option available
BOOK YOUR BIRTHDAY PARTY AT ICEHQ TODAY!
Don't forget, parties are for big kids too! We are fully licensed and can arrange a food & beverage package to suit your guests and budget. Scroll down to see our menu extras and FAQs.
Please note, we only host birthday parties on Saturdays and Sundays.
A 10% surcharge applies to Sunday bookings.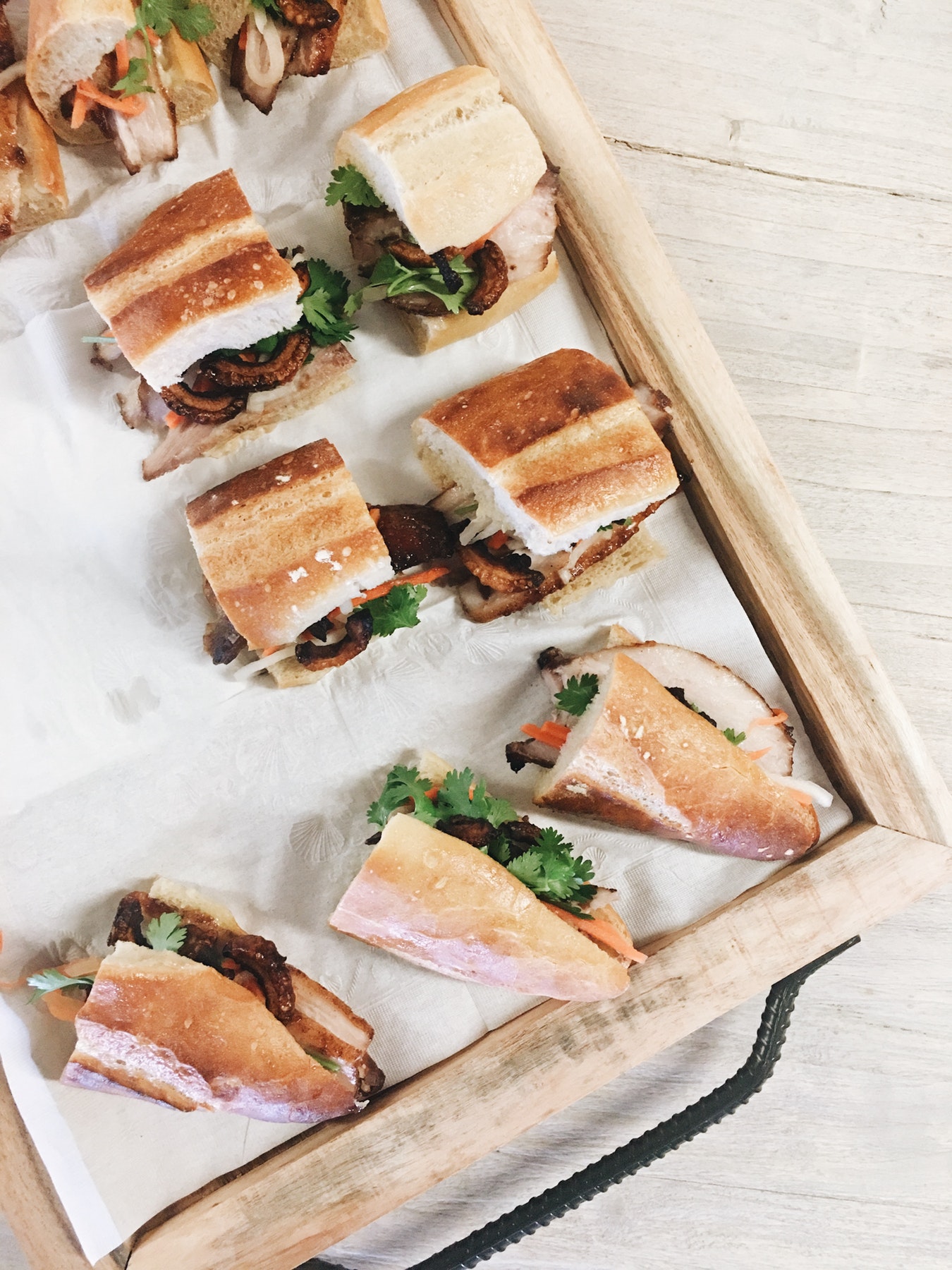 HOW SHOULD THE CHILDREN/GUESTS DRESS?
Nice and warm! It can get quite chilly, so we recommend wearing warm, comfortable clothing, including long socks (to help prevent blisters) and gloves. Dressing in easily removable layers is also advised, as the kids will warm up quickly once they get going on the ice - it's far easier to remove a layer than to add one that you don't have!
WHAT TIME SHOULD EVERYONE ARRIVE?
About 5 minutes before the party's start time, to make sure everyone is ready to begin the party on time and together.
WHAT IF THEY HAVE NEVER SKATED BEFORE?
Every iceHQ birthday party group is assigned an experienced party host, who gives the children a 15-minute lesson on how to skate. Most children are confident on their feet after this lesson. However, if they are still struggling, we do offer skate aids for hire at a special party rate of $3. This can be decided after the lesson. Your party host will also there to assist them after their lesson.
HOW LONG IS THE LESSON? / HOW LONG DO THE KIDS SPEND ON THE ICE?
The lesson will last for around 15 minutes, after which they will get to enjoy 40 minutes of free skating time during the public session. So in total, they will spend approximately 1 hour on the ice.
WHAT'S THE RUNNING ORDER OF THE PARTY?
· 0min-5min: Arrival at entry
· 5min-20min: Party host assists guests with putting on skates & protective gear
· 20min-35min: A 15 minute skate lesson, in a sectioned off area of the rink
· 35min-1hr 15min: Free skate for 40 minutes (55mins total ice time)
· 1hr 15min-1hr 20mins: Removing ice skates and returning to the party room
· 1hr 20mins - 2hrs: Food served (and cake, if supplied)
· 2hrs: Party concludes!
IS THERE A MINIMUM AGE FOR KIDS THAT ARE SKATING?
There is no minimum age, however we suggest that children under the age of 7 are accompanied by an adult on the ice, to help assist during their 'learn to skate' class.
CAN PARENTS SKATE TOO?
Absolutely. Parents of the birthday child skate free and parents/friends of the party guest receive free skate hire. This can be decided on the day.
HOW MANY HOSTS WILL MY PARTY GET?
The numbers of guests will determine how many hosts your party will require. We will make sure the birthday party is always well staffed with our bubbly, experienced team members.
HOW DO I SECURE MY BOOKING?
Easy! Make a booking (including any questions we've not covered here) and we'll check the availability of your preferred date/time, and get back to you within 48 hours. Alternatively, you can call us on (03) 9478-2876 to check availability.
Once a date and time selected, a $50 deposit is required to secure the booking (which is taken off the total amount payable).
WHEN DO I HAVE TO CONFIRM THE FINAL NUMBER OF GUESTS AND PAYMENT?
We require the final numbers and full payment 7 days before the birthday party.
CAN I PAY ON THE DAY?
The full amount (minus the $50 deposit) needs to be paid 7 days prior to party, however we do accept payment for an extra guest or two on the day as we understand numbers can change.
WHEN DO I HAVE TO CONFIRM THE FINAL NUMBER OF GUESTS AND PAYMENT?
We require the final numbers and full payment 7 days before the birthday party.
CAN I DECORATE THE ROOM?
We decorate our birthday rooms free of charge, but if you would like to supply balloons or additional decorations, this is more than fine.
WHAT IS THE MIN/MAX NUMBER OF GUESTS ALLOWED?
We have a minimum of 10 children (including the birthday child) OR a minimum spend of $320, which can include items from our extras menu (e.g. food platters/lolly bags). We don't have a restriction on the maximum number of guests allowed, but for groups larger than 25 people, we ask that you call us to discuss your booking.
CAN I PROVIDE MY OWN FOOD/ARRANGE OUTSIDE CATERING?
Sorry, but we have a "no outside food" policy. We do however allow you to bring your own birthday cake that we can store in the fridge/freezer for you, but we ask you bring your own plastic plates, spoons and candles. We will supply a cake knife.
CAN YOU CATER FOR ALLERGIES/DIETARY REQUIREMENTS?
As long as we are informed in advance, we can cater for most dietary requirements. However, with for guests with allergies such as anaphylaxis, we ask the parent provides a lunch box with their meal, as we cannot guarantee that there are no traces of allergens in the food that we prepare. A reduction to the food charge would be made, to reflect this.
DO YOU PROVIDE INVITATIONS?
Yes, we have two options available to download and print.